Download article
Get started
Shutterfly offers a great way to keep in touch with loved ones: sharing your pictures. Whether you share a few images, a whole album, or a project like a calendar or photo book, it's easy to do. Let's take a look at how it's done.
Sign and go to the My Shutterfly page—you can link to it right at the top of the website. Once you get there, you'll notice that the third module from the top is named "My shared pictures and projects". On the right side of that section are a series of links. Select "Share pictures".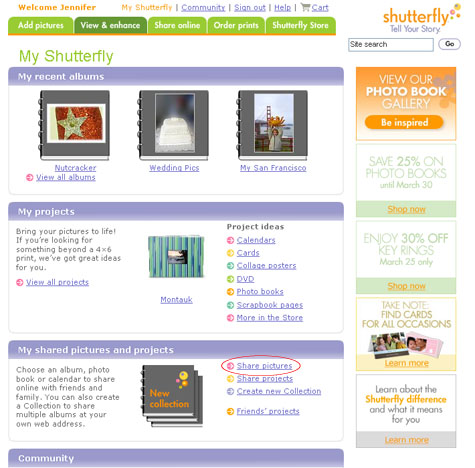 Since this is your first time sharing pictures, you'll need to select "Get started" on the upper-right of the next page.